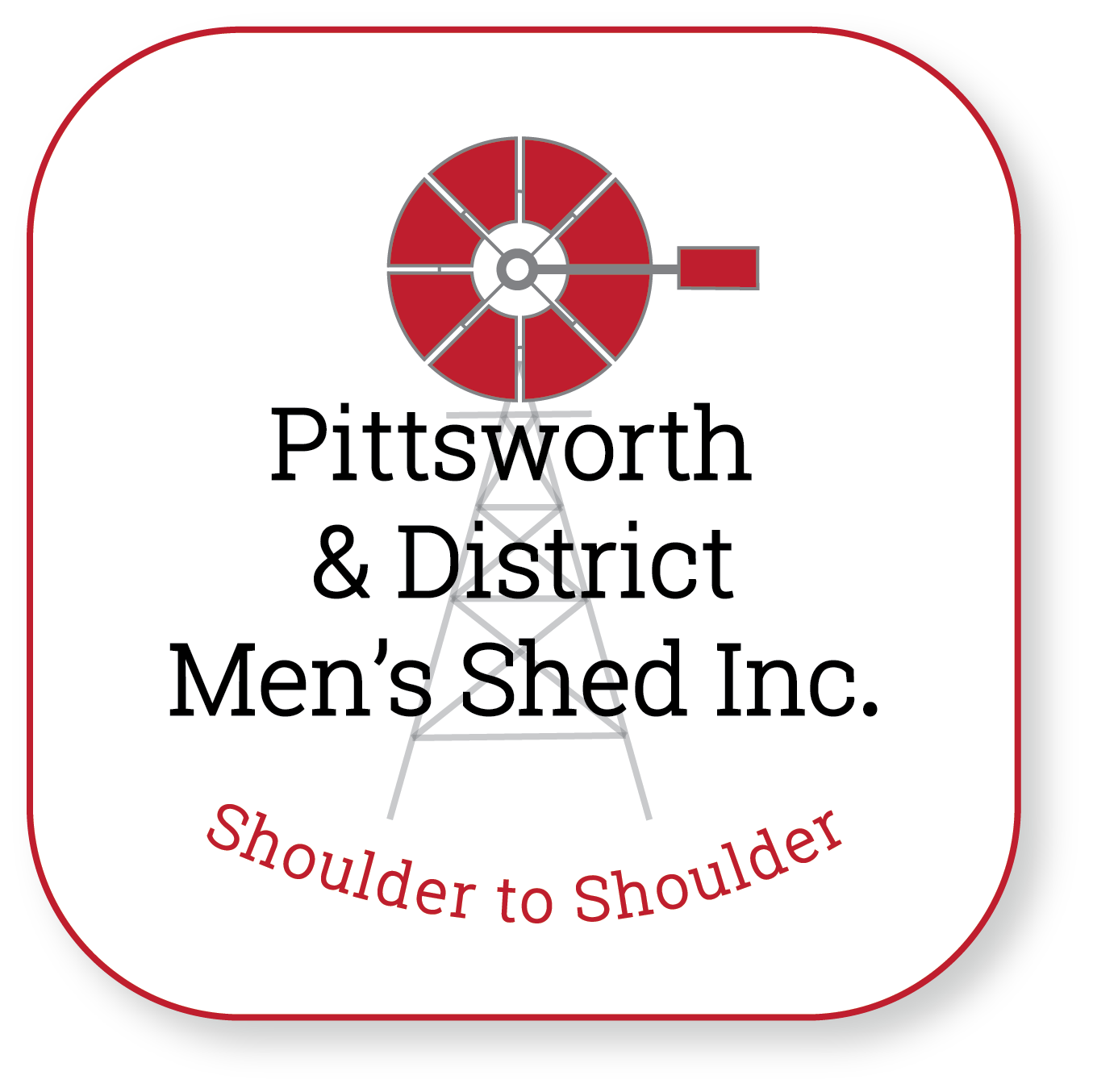 Who are we?
We are a Men's Shed that has over 60 members who work SHOULDER TO SHOULDER in a supporting environment using a wide range of equipment and undertaking a wide range of projects for community groups and the general public. We meet twice a week.
Come and work alongside us, or simply come and join us for a cuppa.
The Pittsworth & District Men's Shed Inc. are proud of the role we play in assisting community groups, and the services we provide to clients of Anglicare, Blue Care, Beauaraba Living and Alzheimer's Queensland. We were also pleased to be able to donate funds in 2019 to the CWA disaster appeal and in 2020 we donated funds to "ARE YOU BOGGED MATE?"
"The two most important days in your life is the day you were born and the day you found out why you were "
"When you pray for rain, you gotta deal with the mud too"
– Denzel Washington in the film Equilizer