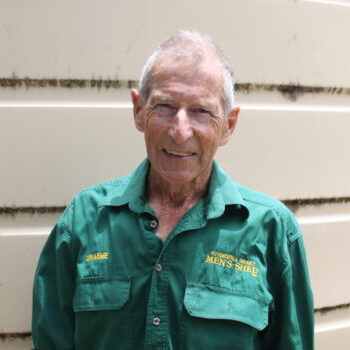 Graeme Cook
President
Graeme is a former treasurer of our shed and last year was awarded life membership. He is the former owner of the iconic Cook's Soft drinks and has lived in Pittsworth with his wife Margaret for 55 years. They have three adult children and enjoy spending time with their grandchildren. Graeme was Beauaraba District Commissioner for the Scouting movement for nine years.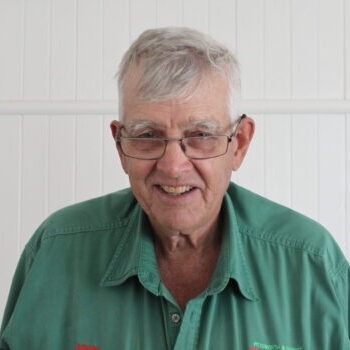 Ian Osborn
Senior Vice President
Ian is a founding member of our shed and has been a member for seven years. He has served three years as President. Together with his wife Leila, Ian semi-retired from Walgett in NSW where he was a farmer/grazier on a 14,000-acre farm. He was federal treasurer of the Isolated Children's Parents Association (ICPA), member of the Barwon / Darling Water Advisory Committee, a bush fire brigade member and a member of NSW Farmers local branch. Ian and Leila live on small acreage at Springside where they happily tend to a small flock of goats.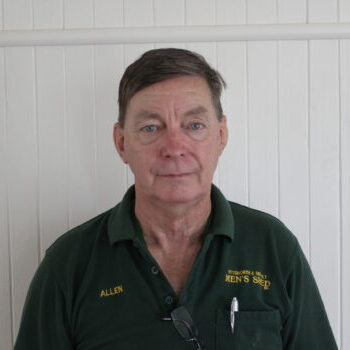 Allen Farnham
Secretary
Allen has been a member since 2014 and has lived in Pittsworth since 1996 after retiring from the army where he was based in Oakey. He has acquired many skills during his time in the services which he has applied to our shed and is a motor mechanic by trade. He lives in Pittsworth with his wife Lynette.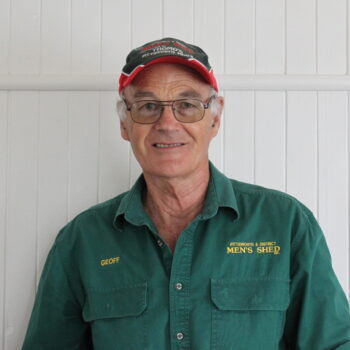 Geoff Baker
Treasurer
Geoff was born in Auckland and came to Australia in 1972 on a working holiday with a group of mates. He met a young schoolteacher in Sydney and the rest is history. Geoff and Carol have three adult daughters. Both Geoff and Carol are continually active in the community. For 23 years they owned and operated the local fruit and veg shop. Geoff has been a member for two years.
"Live as if you were to die tomorrow; learn as if you were to live forever"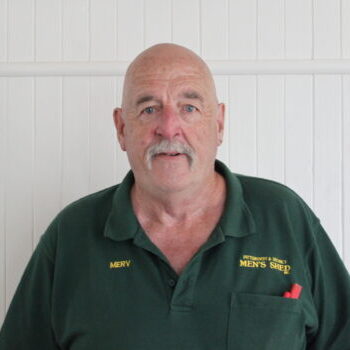 Merv Hinneberg
Committee Member
Prior to coming to Pittsworth some four years ago, Merv was a caretaker of a 500,000-acre cattle station in the Kimberley WA. He has been a member for four years; President for one year after serving two years as Secretary. He has a background in aged care, sports administration and tourism having owned and operated a Caravan Park at Lake Awoonga near Gladstone. He lives with his wife Maggie at Linthorpe and together they have four daughters and nine grandchildren.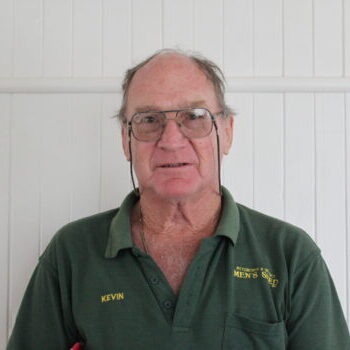 Kevin Bond
Committee Member
Kevin was born and raised on the Darling Downs, being born at Millmerran and grew up at Pampas where he eventually farmed a mixed farm of grain, cotton and cattle. He retired into Pittsworth where he now lives with his wife Vicki. They have one son and two daughters who have produced six grandchildren for them to enjoy.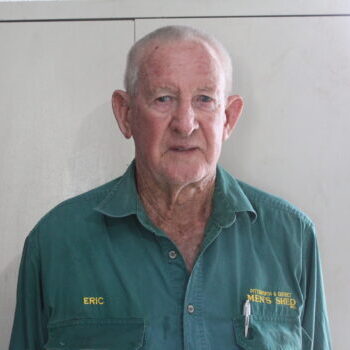 Eric Gordon
Committee Member
Eric was born in Toowoomba in 1934 making him the oldest member of our committee. He grew up in a family of 11 on family farms in the Pittsworth district until at the tender age of 16 started working on the farms. In 1962 he changed tack and started in a career of welding at Pittsworth. Eric lives in Pittsworth with his wife Marie and together they have three adult boys and four grandchildren.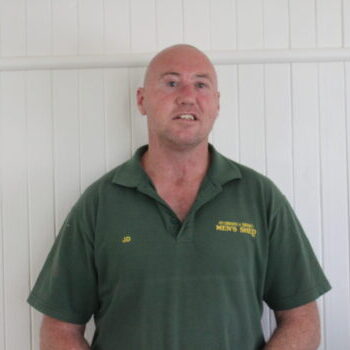 Jason Driscoll
Committee Member
Jason is one of our younger members at 45 years old. He spent seven years in the armed services retiring with the rank of lieutenant. He was Community Liaison Officer at Pittsworth for Toowoomba Regional Council when tragedy struck. Jason suffered a traumatic brain injury in a motor vehicle accident and spent several months in hospital and rehab. He has 4 children from a former marriage and now lives in Pittsworth with his partner Michelle. He is a former A grade rugby league coach and has completed training to fill one of the roles of safety officer at the shed. Jason is a valued member of our shed community.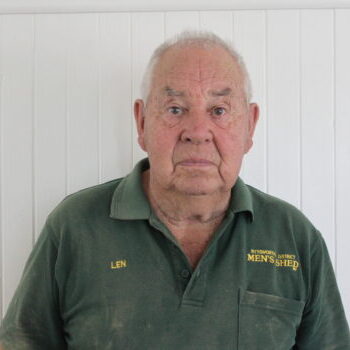 Len Kahler
Committee Member
Len also was born and raised on the Darling Downs being born in Toowoomba and raised on the family farm at Yarronlea. He would go on to run that 1000 acre mixed farm for over sixty years and has served many years as fire captain / warder of the local bush fire brigade. He has retired to Pittsworth with his wife Evelyn and they have an adult son who is an engineer and a daughter who is a psychologist. They have three grandchildren.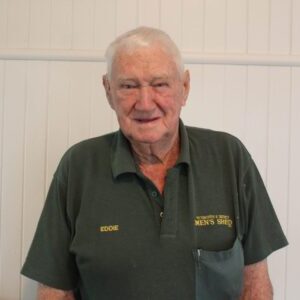 Ed Fuhlbohm
Committee Member
Ed is the new kid on the block at the tender age of 85 being elected to the committee this year. He was born in Pittsworth in 1935 and took on a variety of farm work from the age of 14 until he purchased his own land in 1969. With his wife Val they have one daughter and three sons who have provided them with 8 grandchildren. Ed purchased a bulldozer in 1983 and when not working at the shed can be seen around the district on his dozer repairing dams and contour banks. Ed was voted Shedder Of The Year in 2020.